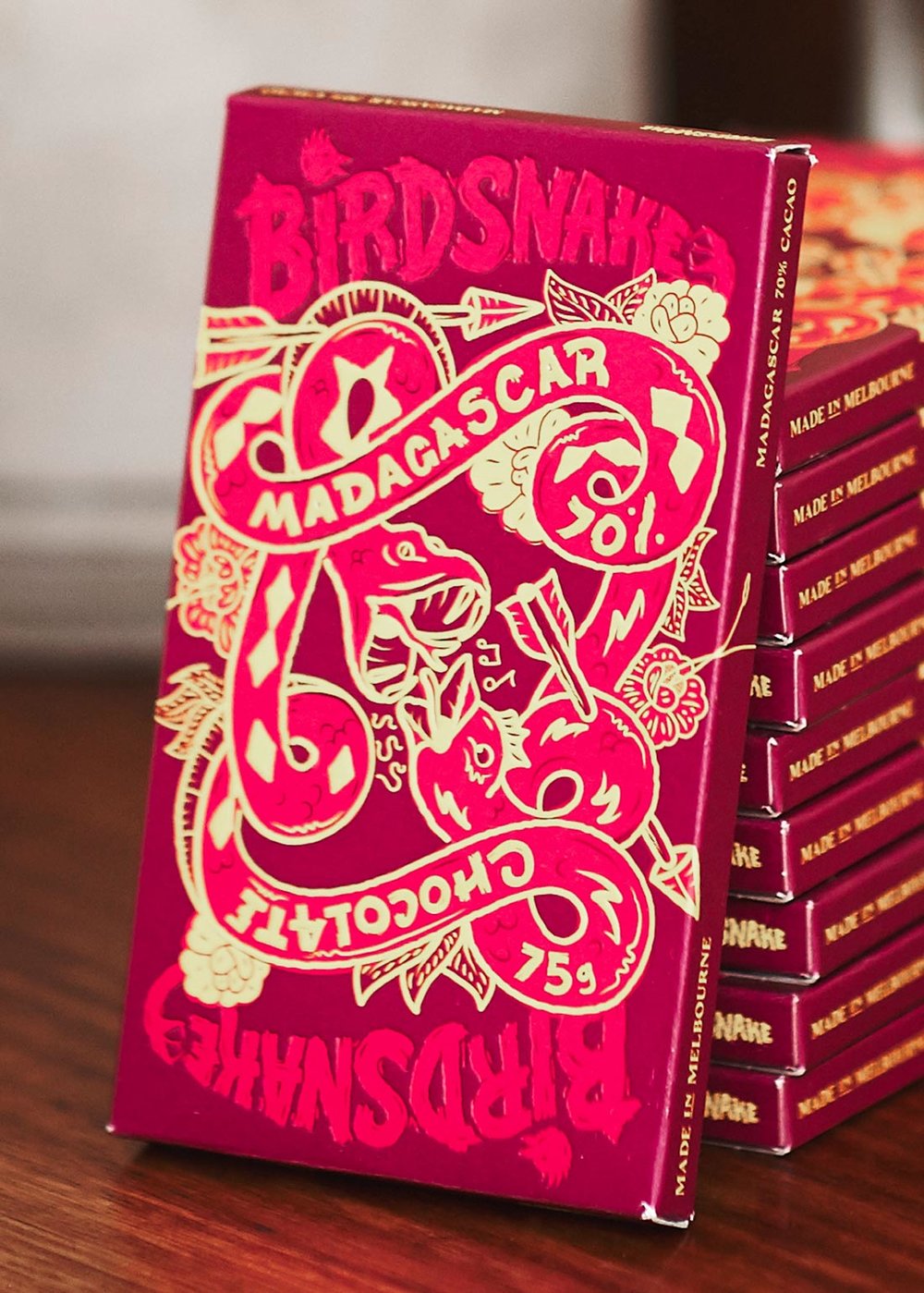 $12.00 (free bundled delivery for subscribers)
Includes GST of $1.09
Made by Birdsnake, one of the only bean-to-bar producers in Australia.
Weight: 75g
70% Cacao
Ingredients: Cocoa Mass, Organic Cane Sugar, Cocoa Butter, May Contain Traces of Nuts. Soy & Gluten Free
Vegan, Non-GMO, No Emulsifiers, No Artificial Colours, Flavours or Preservatives.
---
Available for purchase at our two cafes in Sydney.