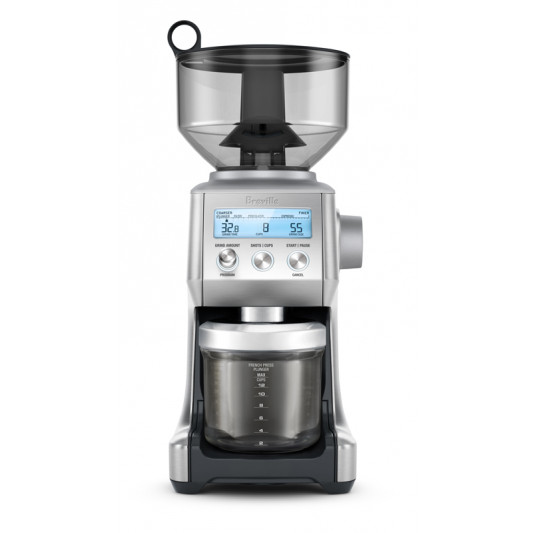 $289.00
Includes GST of $26.27
Grind intelligently with Dosing IQ technology
With 60 unique settings, this programmable conical burr grinder maximizes the potential of any brew. Choose between 'cups' for French Press or Filter and 'shots' for Espresso to get the right dose for the coffee you're brewing.
A clear and concise LCD screen shows grind setting, grind time and number of shots or cups you have selected.
60 grind settings
With so many intuitive grind settings to choose from, you can create perfection from espresso to French Press. Intelligent settings help your grinder achieve perfect results regardless of how fine or coarse you require your beans.
Model: BCG820BSS
---