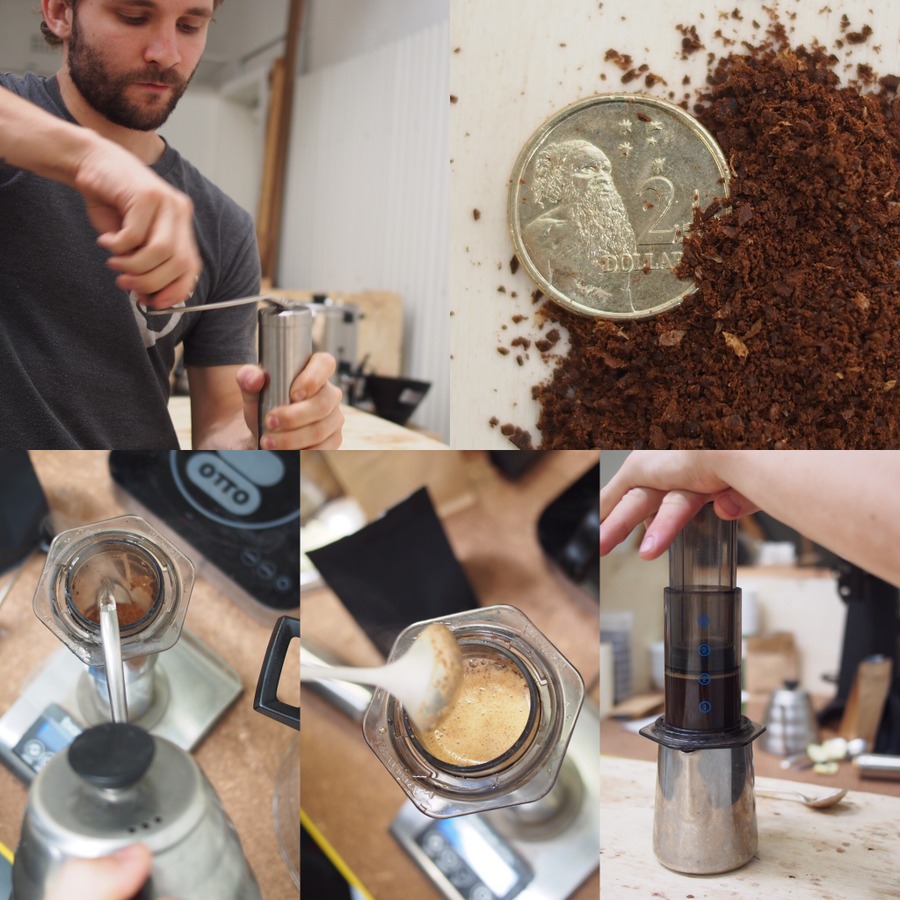 John Kaye's brew
Sample Coffee Team
Tasting sweet, like a crisp apple. Red apple skin bitterness, a bit of green grape freshness and acidity. At 90 seconds it's a little soft: with a longer brew time or slightly finer grind it'll extract a bit more body and acidity.
Brewed with Aeropress:
Porlex hand grinder and inverted Aeropress: add all the water in one pour, agitate at 30 seconds then screw the cap in place. Inverted the Aeropress at 90 seconds and plunge over about 20-25 seconds.
Aeropress
14g Beans
225ml Water at

97° C

90s Brew time
John brewed using a 6.2 : 100 ratio of coffee:water.