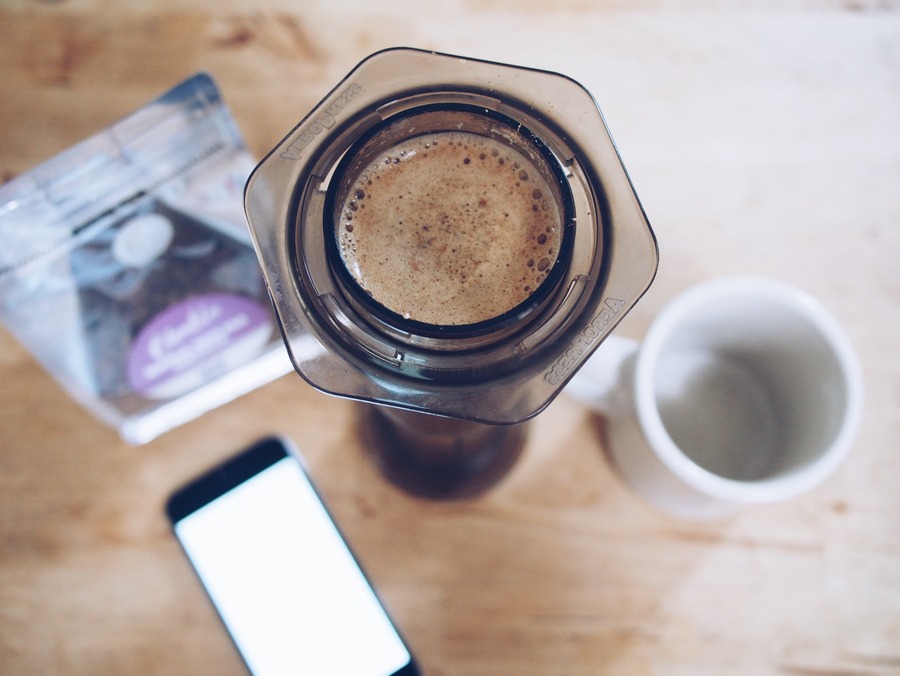 There's a nice guava juice flavour once the brew cools down.
Brewed with Aeropress:
Lazy inverted aeropress: no scales today so I'm just eyeballing this one.
Splash of room temp water, then filled up with water from the kettle, just off the boil. Stir at 30 seconds, then plunge at 90 seconds.
Totally winging it.