This week's coffee is from Embu county, Kenya. It's a very welcome and exciting return to one of our favourite origins.
Kathakwa Coffee Factory lies on the rich volcanic soils near Mt Kenya, at a relatively high 1,600 meters above sea level.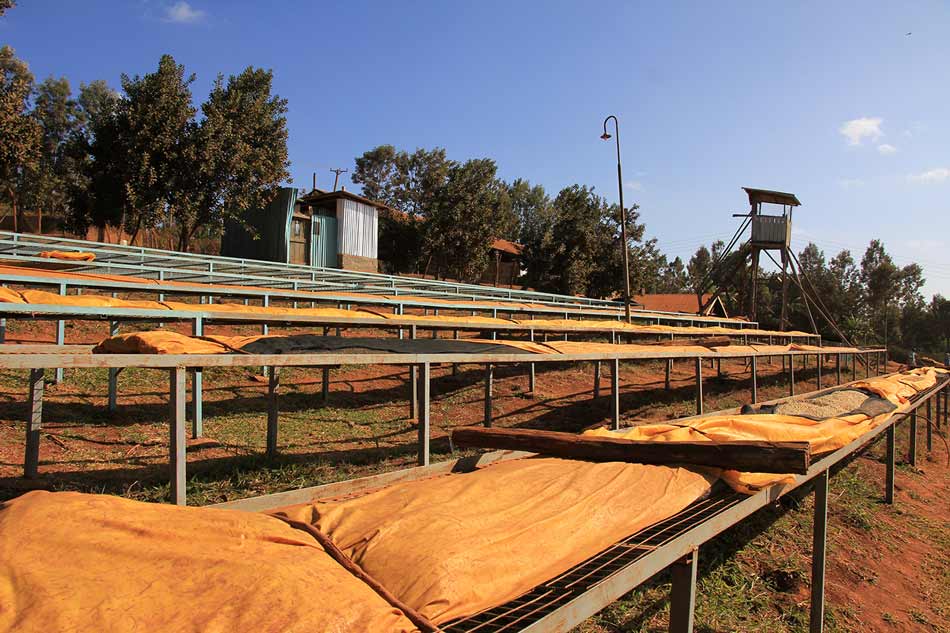 View of Kathakwa Coffee Factory
Around 3,500 different farmers contribute coffee to Kathakwa, and their crops are mostly SL28 and SL34 varietals (Embu is one of the last counties in Kenya to adopt the newer Ruiru and Batian varietals which were developed to increase yield and added defence against pests).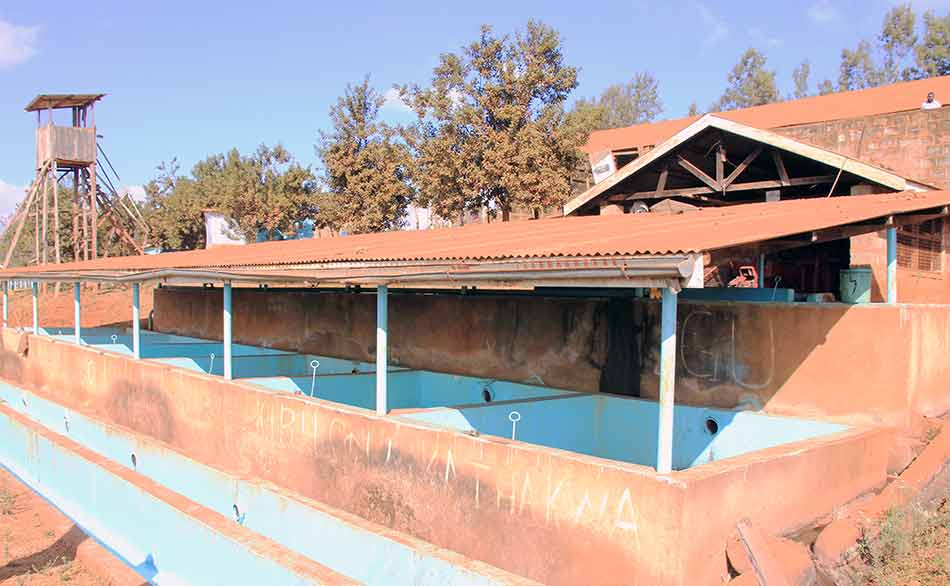 View of Kathakwa Coffee Factory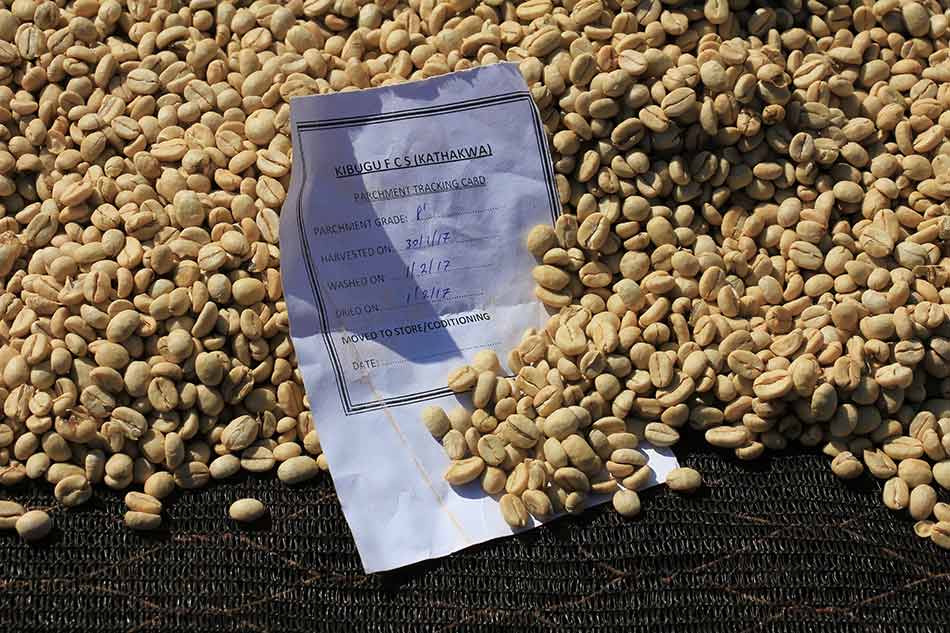 An example of the tracking and traceability of lots at Kathakwa Coffee Factory
Domonic, Kathakwa's factory manager, fully documents each lot of coffee received from each farmer, and throughout its processing journey it's identified and recorded.
Altitude
You may have noticed the almost ubiquitous references to altitude when specialty coffee roasters talk about coffee – it's on almost every bag of coffee you'll have enjoyed from us.
At high altitude the temperature is colder and more stable, and greater levels of rainfall and fast drainage down steep mountain slopes give coffee trees very different growing conditions. These combine to slow the fruit's maturation process and provide time for more complex sugars to develop in the fruit.
High altitudes tend to produce higher acidity and great complexity, with more florals and aromatics present. Coffee from lower altitudes tend to have more muted but sweet earthy flavours often imagined as an intense 'coffee' flavour.
Elevation is not the only geographic factor in a coffee's quality and development. The latitude (its distance from the equator) is just as important as altitude, as it's also a big factor in temperature and rainfall.