Buy Belarmino Contreras Finca Genesis online
(beta)
---
We're excited to share this coffee from Roberto Belarmino Contreras Rodriguez, whose farm is located in the Las Flores community in the municipality of Santa Barbara.
One of his coffees, Finca Genesis Lot 19, placed 19th in the 2017 Honduras Cup of Excellence. This is another of lot of coffee from the same farm.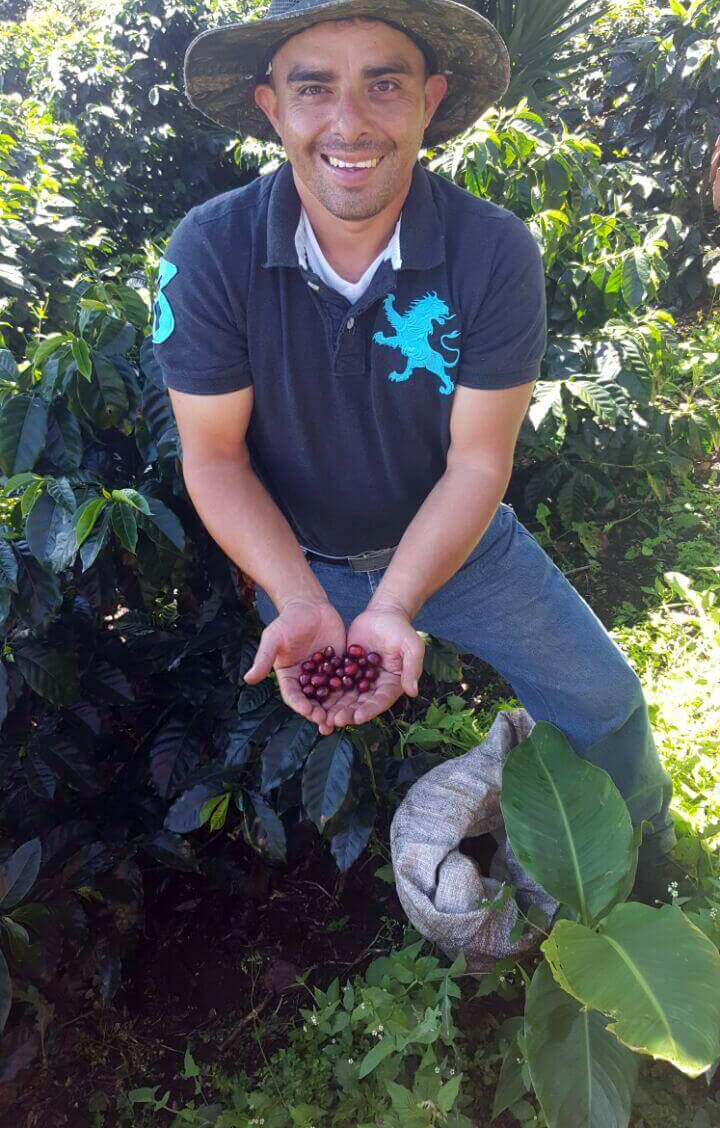 He says the key to his success was keeping the crop in optimal conditions. He also picked only ripe cherries, wet milled in a clean and well calibrated machine, carefully monitored fermentation, and controlled the drying process in solar driers.
He hires 3–4 people to help run the farm throughout the year, plus 15 pickers hired from the local community during harvest season.
Cup of Excellence is a competition for the very best coffee in each country.
These COE coffees are sold in a special auction, and earn the farmers a big premium to recognise the unique flavours
---
About the varietals in Belarmino Contreras Finca Genesis
A relatively unusual hybrid created in the 1980's by IHCAFE, Honduras' national coffee research centre
---
The largest producer of coffee in Central America and one of our favourite coffee producing nations, capable of producing fruit driven coffees with a great, vibrant acidity.