Señor Octavio Camelo Torres bought Finca Hato Viejo (which translates as 'Old Herd') 45 years ago, and today shares ownership of the farm with his six children. One of those, Señora Martha Luz Camelo Guevara, is now the manager of the farm.

Coffee trees growing at Finca Hato Viejo
The farm is located to the north-west of the Nariño department capital Pasto, and on the edges of the Galeras volcano, so the coffee benefits from the rich volcanic soil. At 1,900m above sea level, it's also quite a high elevation, reducing crop yield but increasing the flavour of the coffee.
Both Caturra and Castillo varieties are grown in separate lots, which is how we're able to showcase their Caturra crop in this delivery.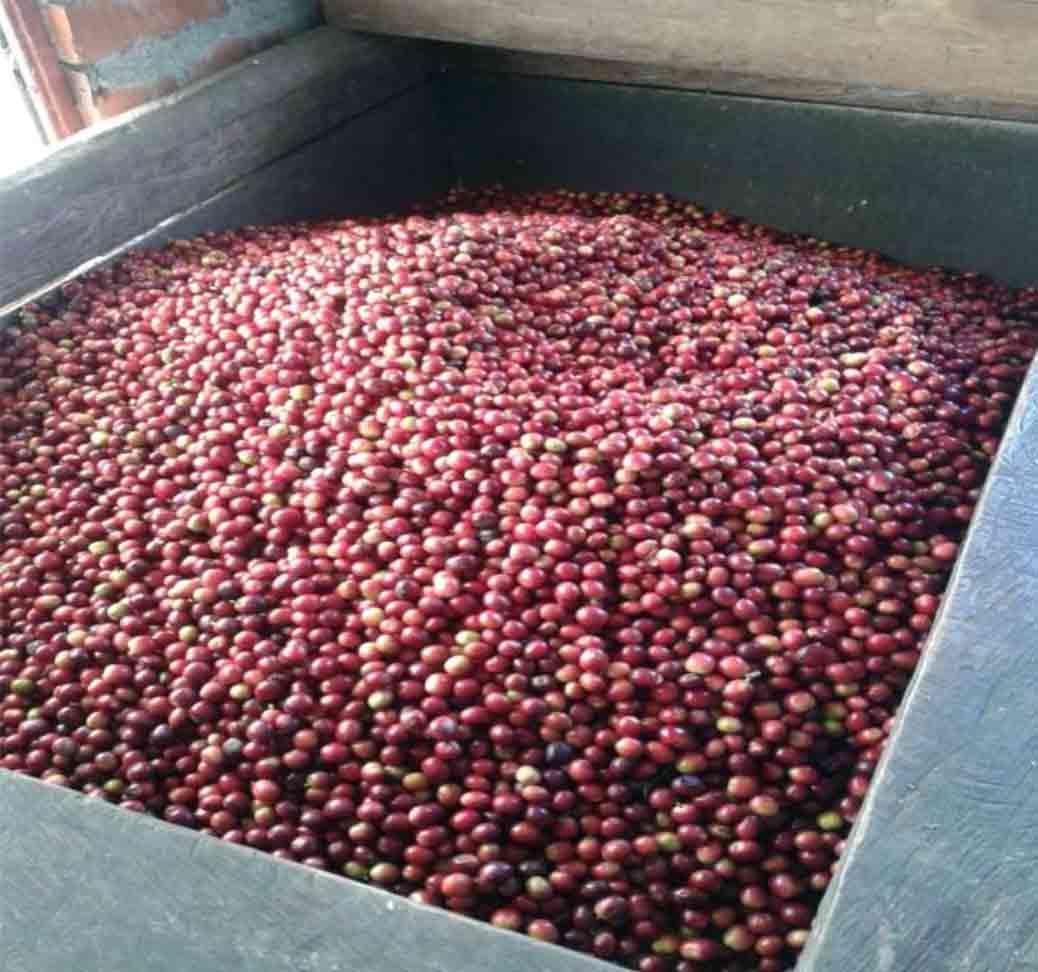 Coffee preparing to be processed
Martha Luz's husband, Alvaro Castillo, is an agronomist himself and provides much of the technical assistance to the farm. They analyse the soil periodically, and the use of chemical fertilisers are minimised: Martha Luz is proudly focused on making their production environmentally friendly.
Coffee is grown under a system of shade-trees, including avocado, citrus and plantain. Martha Luz attests that the surrounding variety of fruit trees and flowers adds to the fragrance of the produced coffee.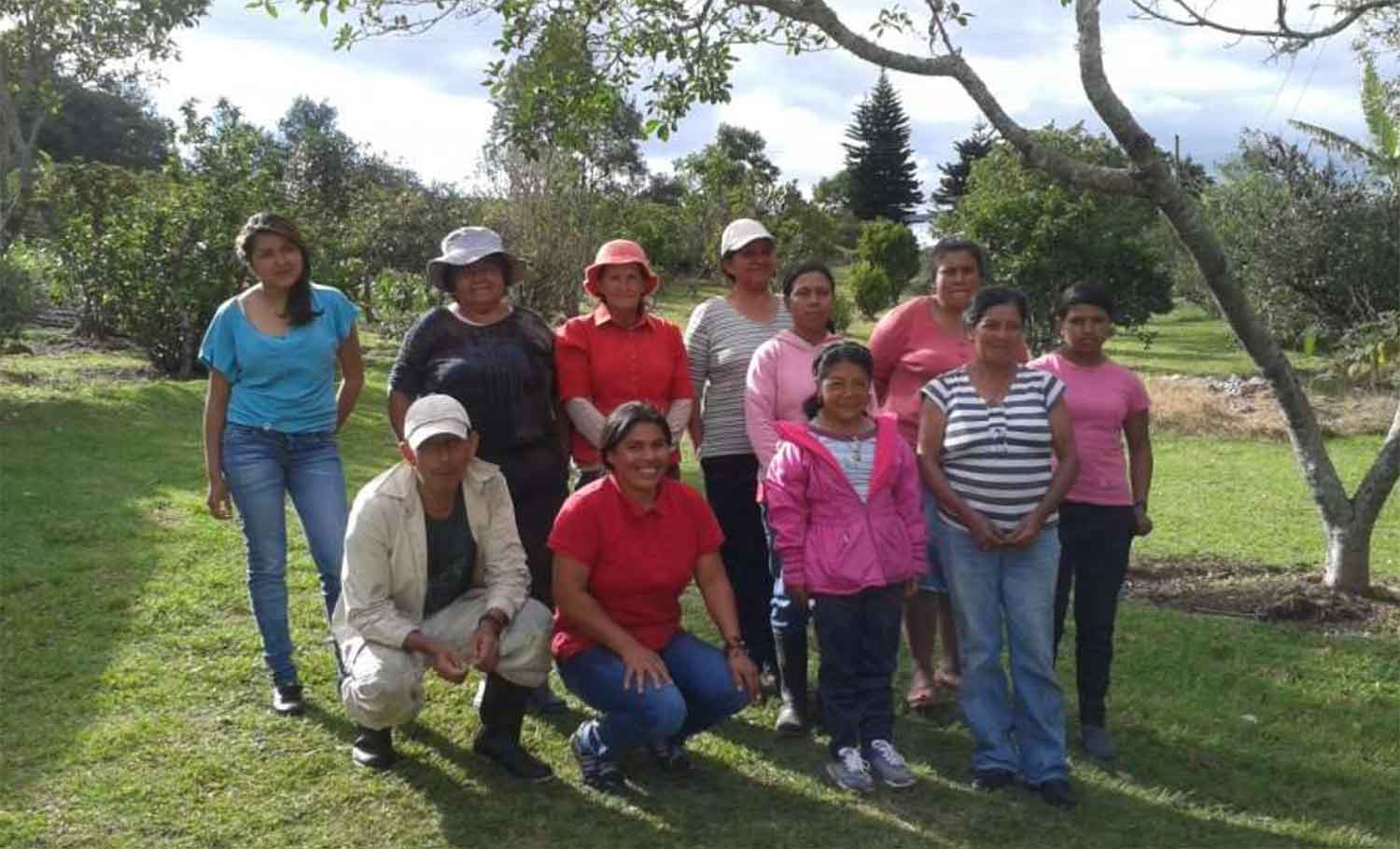 Some of the workers at Finca Hato Viejo
A team of six workers stay throughout the year helping on the farm, rising to as many as 40 workers during harvest. Training is provided on environmental conservation and the improvement of living conditions. Martha Luz looks to employ single mothers above all, and enjoys celebrating national holidays such as Mothers Day, Womens Day, Labour Day and Christmas with the workers.
Photo of coffee flowers by U.S. Fish and Wildlife Service Southeast Region
&nbsp
All the images and information about this coffee and its producers have been kindly shared by the importer, Condesa, and edited by us, Sample Coffee (unless linked to or credited otherwise).
Resting beans inside the sealed bag helps develop peak flavours and acidity
Learn how long and why you should wait in our brewing window recommendations.
Try our step-by-step recipes and videos
Our recipes are easy to follow and designed to bring the best out of our coffee. Find your favourite method on our brew guides collection or test a new one—and if you have any questions, ask us anytime at [email protected].