Rincon is the name of this lot of coffee, which comes from the larger farm area known as Finca La Bolsa.
The farm's different terrains produce several lots of coffee: Los Encuentros which we shared in 2015; and also La Libertad, which we've also featured in our cafes previously. It's great to see such variety coming from one farm.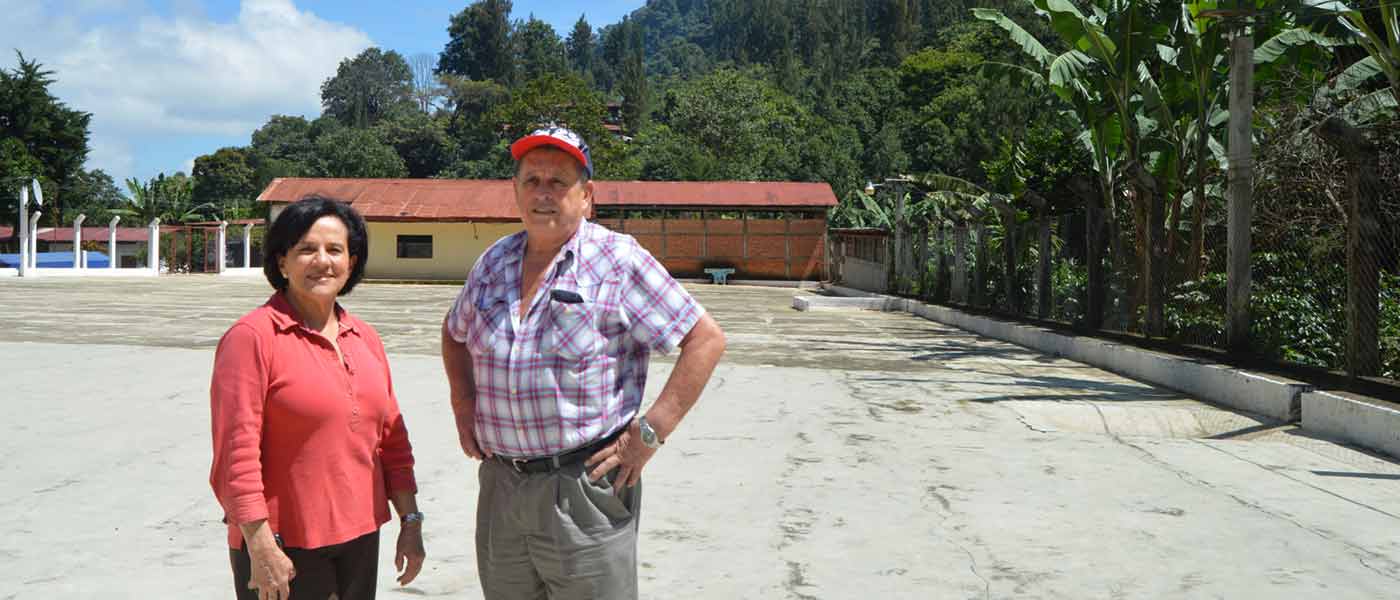 María Elena Vides de Ovalle and Renardo Ovalle (Snr)
Coffee was first planted at La Bolsa by Dr Jorge Vides in 1958, with María Elena Vides de Ovalle and her son Renardo Ovalle now owning and managing the farm.
Two rivers run across the property and provide the water for processing the coffee, hydroelectricity for the farm as well as supplying surplus water to the nearby La Mesilla municipality.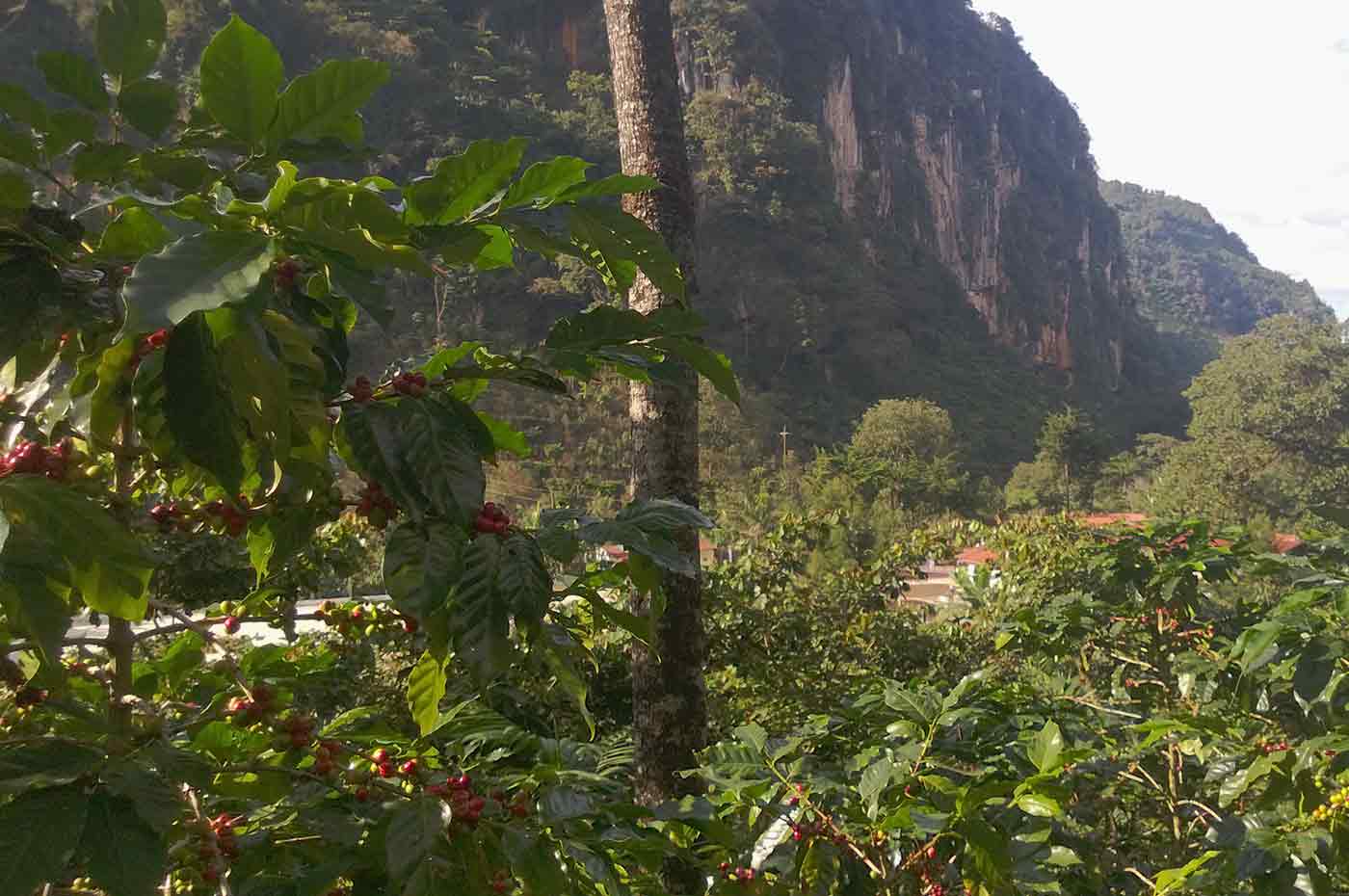 The view from the coffee plantation down to the wet mill and drying areas
In the photos from the farm, you can see the sort of terrain where the coffee is grown, and then picked by hand before being carried down to the wet mill for processing.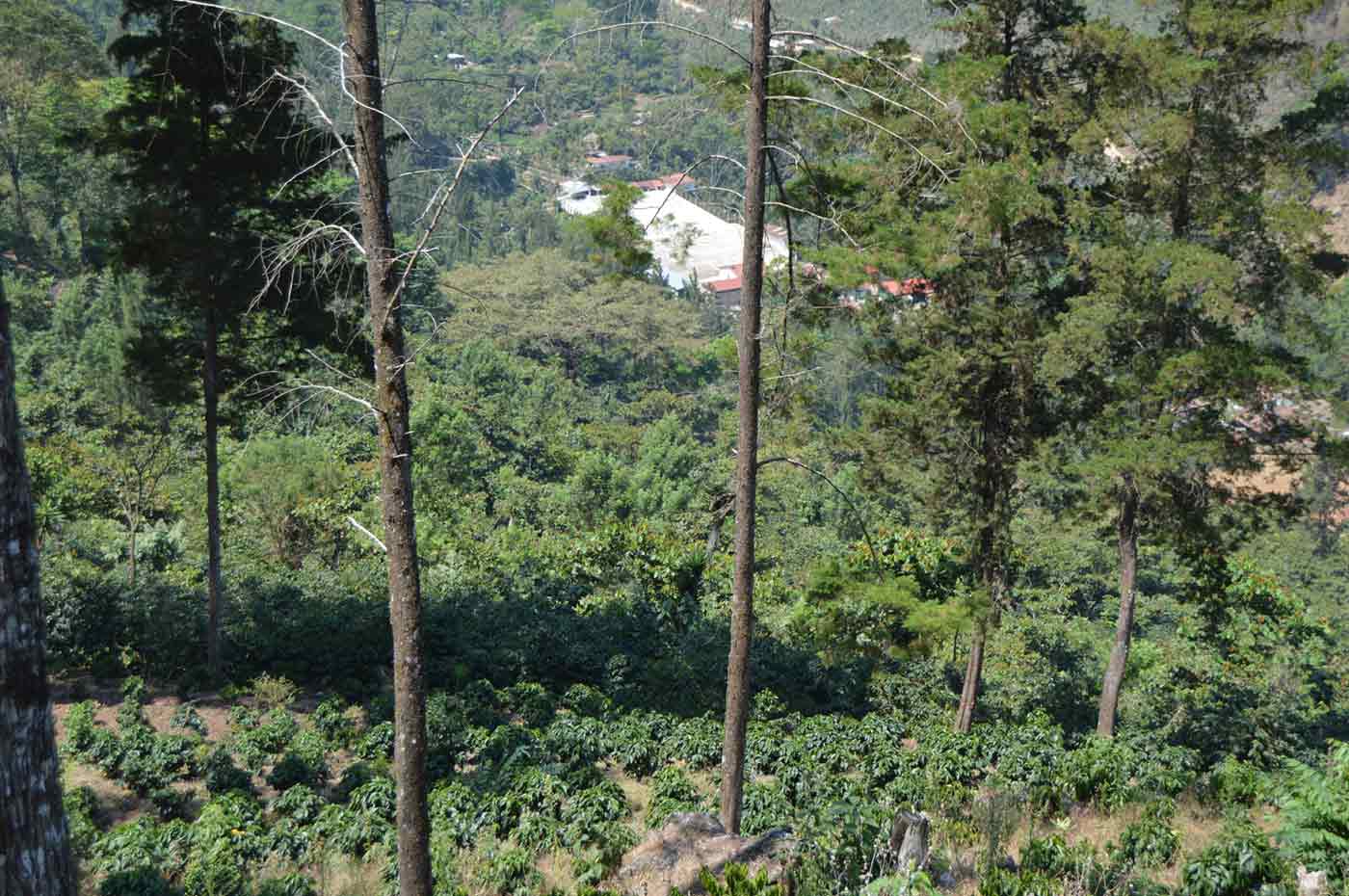 New plantations in the foreground, and again the wet mill and drying areas in the background.