The rich volcanic soils of Nyeri have produced some of our favourite coffees over the last few years, and we were more than a little excited to see the first of this year's harvests arrive at the warehouse.
More Kenyan producers harvest two crops each year: a main crop from October to December (which is what you're drinking with this delivery) and also a second crop between June and August that's typically smaller and lower quality.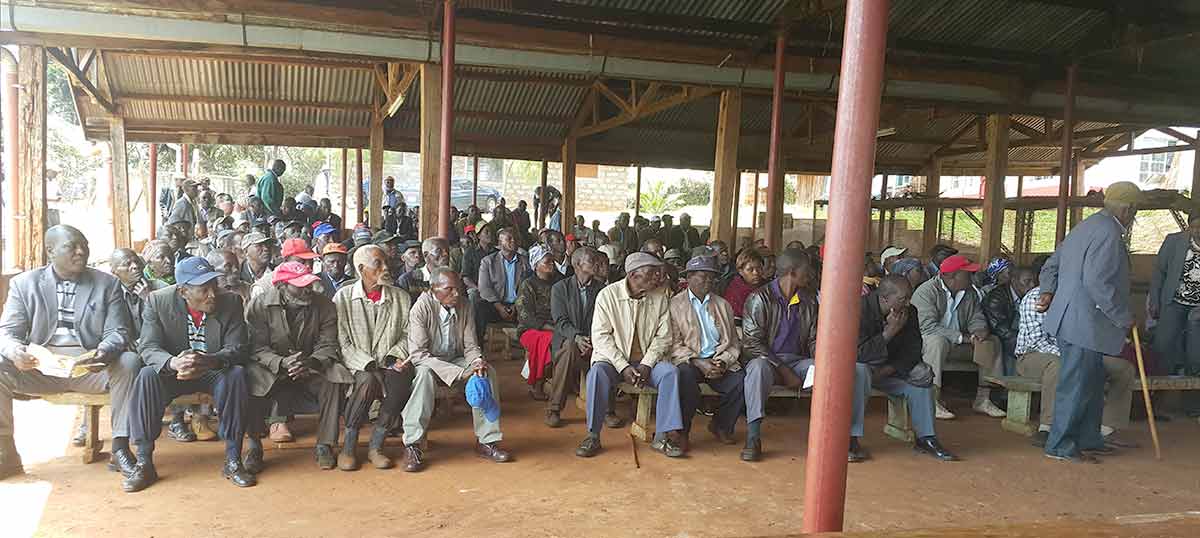 Giakanja Farmers Cooperative
Giakanja is a cooperative and wetmill, collecting and processing coffee from the farms in the area, who are all smallholders rather than large estates.
Nyeri County
Nyeri County is between the eastern base of the Aberdare (Nyandarua) Range and the western slopes of Mt Kenya.
The cool temperatures and red volcanic soils combined with the altitude (around 1,700m above sea level) mean coffee develops slowly, producing relatively small crops of intensely flavoured beans.
Most of the coffee is grown as small family plots alongside the homes, located on the slopes and upper plateau. The main harvest months are from October to January.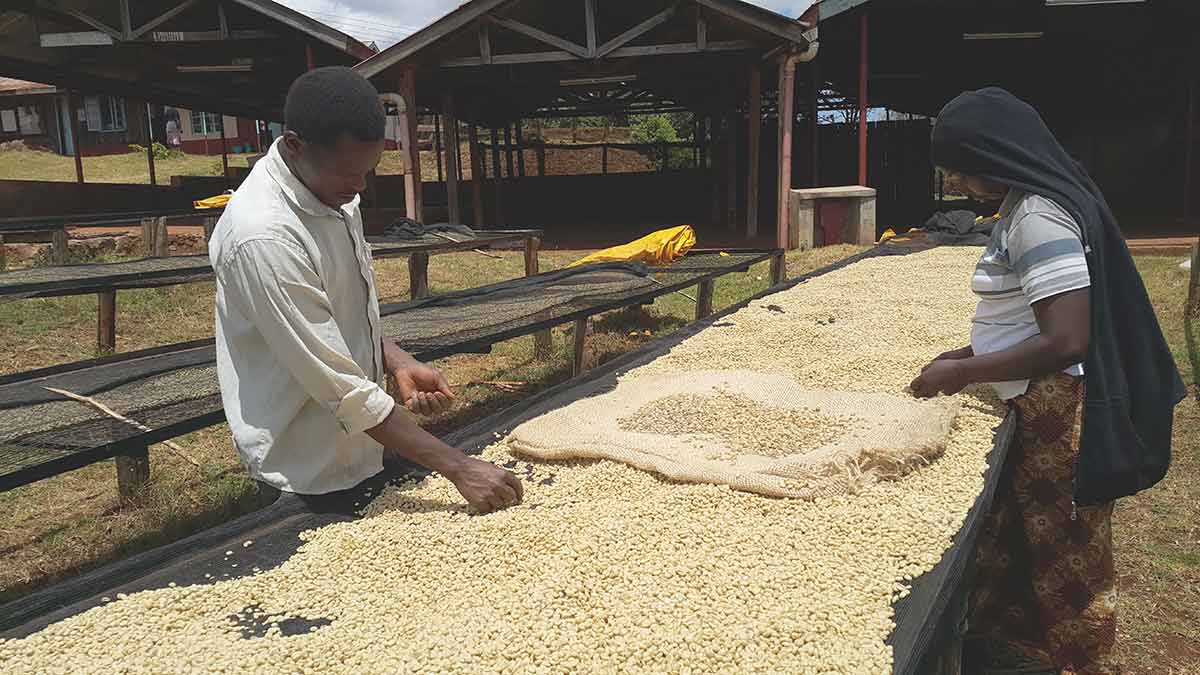 Coffee drying on raised beds
Smallholders deliver coffee cherry to the factory, where it is depulped, dry-fermented, washed and soaked. Parchment is then dried slowly on raised tables during which time it is frequently turned and constantly sorted by hand to remove any defects.