This coffee comes from the La Idolia farm in Guatemala, run by Fernando Diaz and his mother Isabel Ortega.
They took over the running of the farm when Fernando's father passed away a couple of years ago. Coffee farming has been in the family since the 18th century, starting with Don Lizandro, a landowner and coffee grower in the eighteenth century.
We think it's great to see a new generation dedicated to continuing the tradition of producing fantastic specialty coffee.
The farm is situated in the high altitude part of Santa Rosa. The road to get in is short but takes time since it is muddy and uneven. It takes you through beautiful rainforest, past the nursery at the bottom of the track where seedlings are being sown, with young trees then taken from this protective area up to the farm for planting.
The undulating terroir gives these producers the advantage of having several different micro-climates within the land that they manage. In fact the land is divided in to four different 'farms.'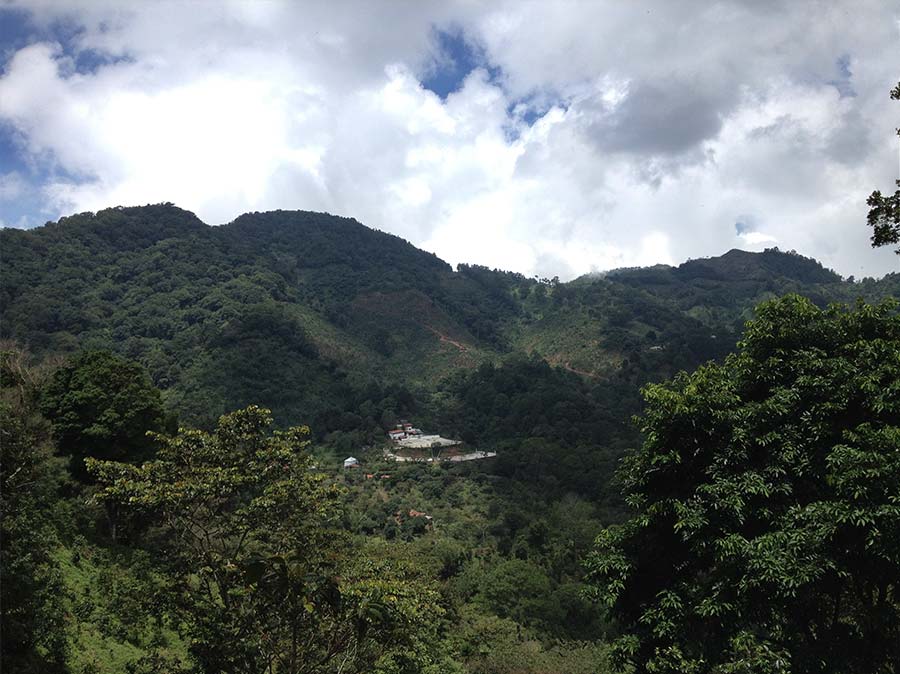 Coffee on the slopes of La Idolia
It's tough work with the only piece of flat land being the small section where the house is located — even the nursery, wet mill and patios are built on a slope.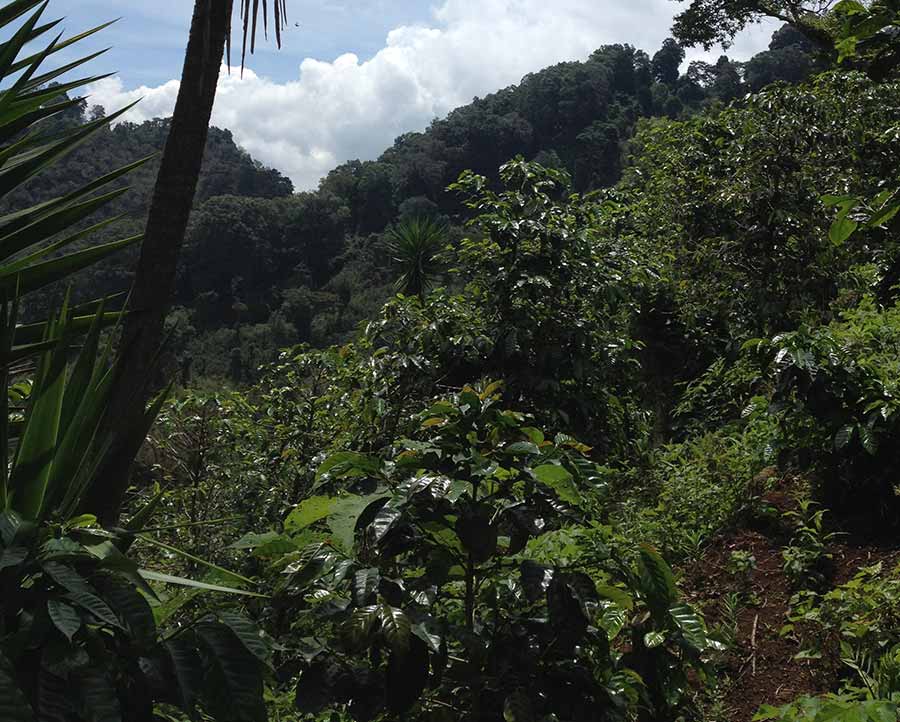 Coffee on the slopes of La Idolia