You might have heard that great coffee harvests come from areas with diverse microclimates, and this coffee is a fine example.
Peña Blanca (White Rock) is a small section of Finca La Bolsa, a farm that we've featured several times recently. The farm is located near La Libertad, on some steep slopes in Guatemala's Huehuetenango region.
María Elena Vides de Ovalle and her son Renardo Ovalle have decided to allow each combination of terrain, altitude and microclimate to speak for themselves by keeping each lot separate through all the processing stages so they can be roasted and tasted individually.
We've already featured several different lots of coffee from La Bolsa: Rincon at the end of 2016, Los Encuentros which we shared in 2015; and also La Huerta and La Libertad, which we've featured in our cafes previously. It's great to see such variety and high quality coming from one farm, and it's the result of the work María and Renardo put into managing the farm.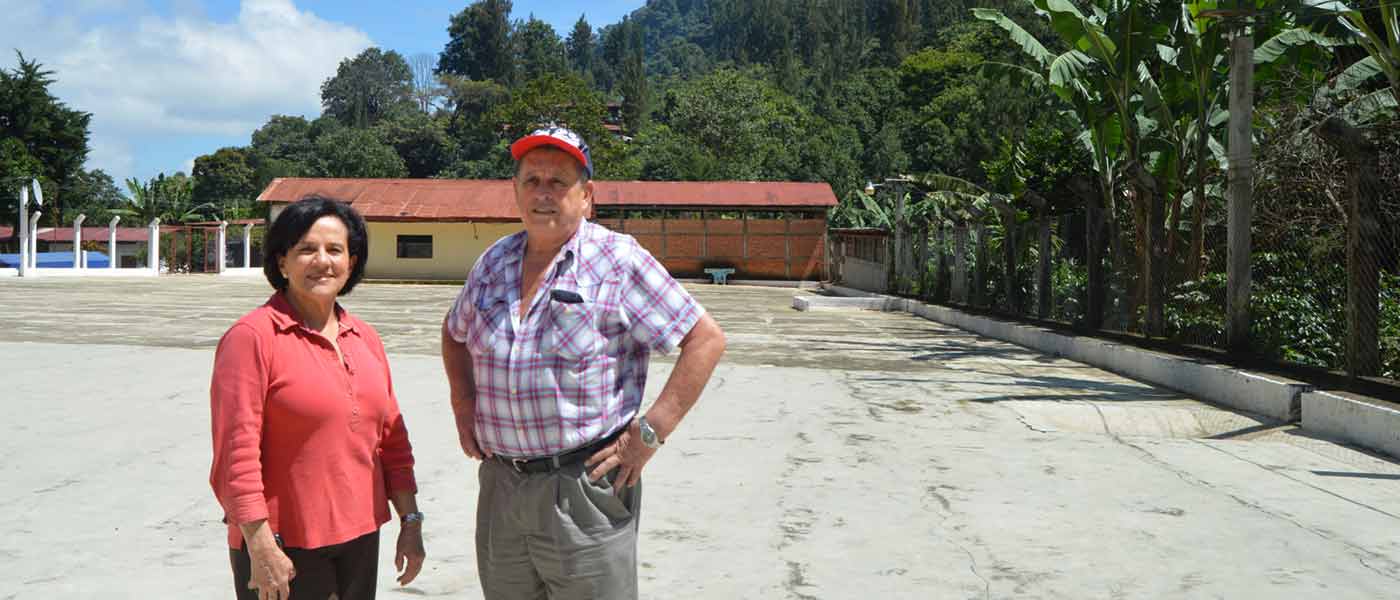 María Elena Vides de Ovalle and Renardo Ovalle (Snr)
Coffee was first planted at La Bolsa by Dr Jorge Vides in 1958, with María Elena Vides de Ovalle and her son Renardo Ovalle now owning and managing the farm.
Two rivers run across the property and provide the water for processing the coffee, hydroelectricity for the farm as well as supplying surplus water to the nearby La Mesilla municipality.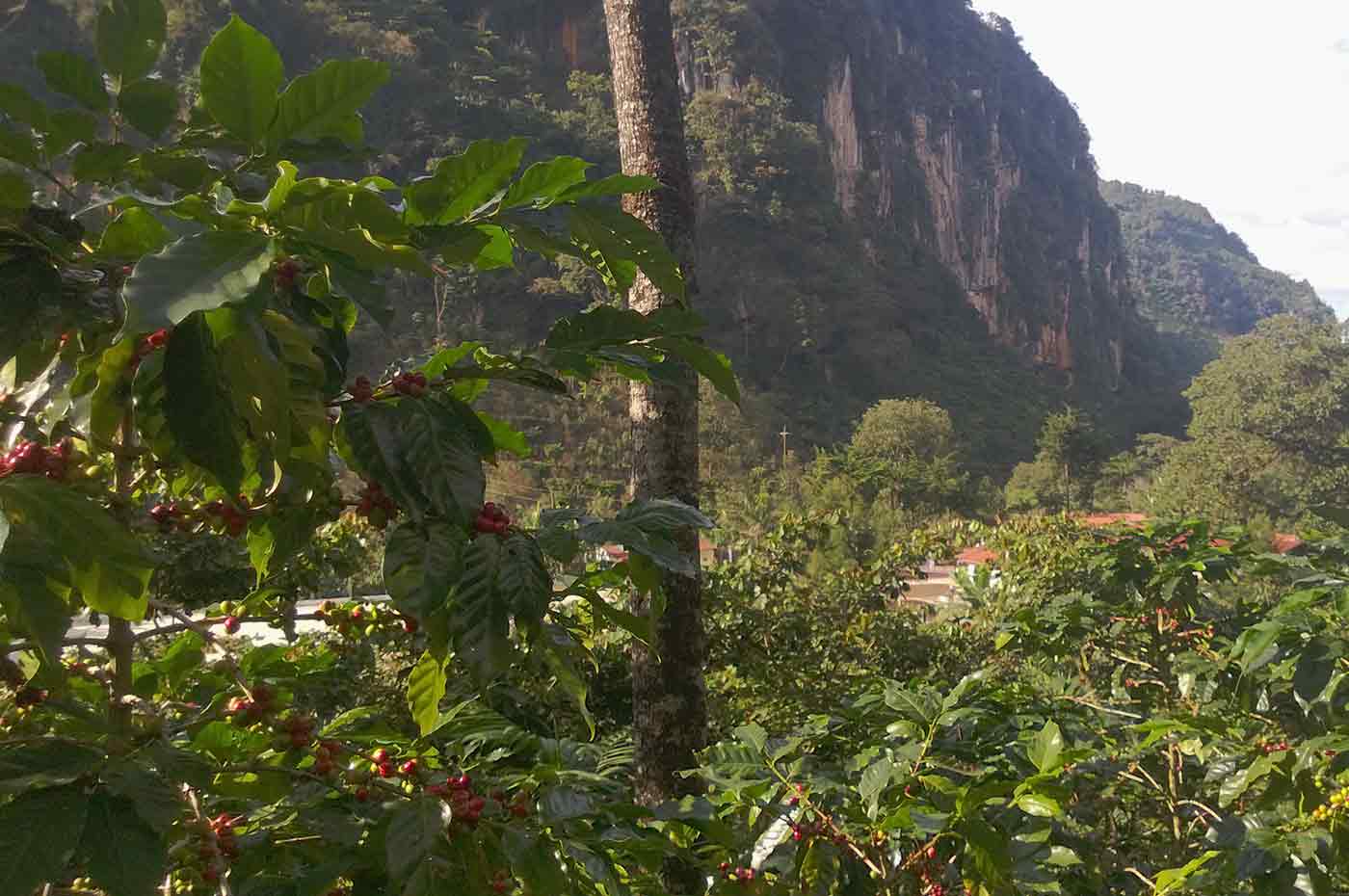 The view from the coffee plantation down to the wet mill and drying areas
In the photos from the farm, you can see the sort of terrain where the coffee is grown, and then picked by hand before being carried down to the wet mill for processing.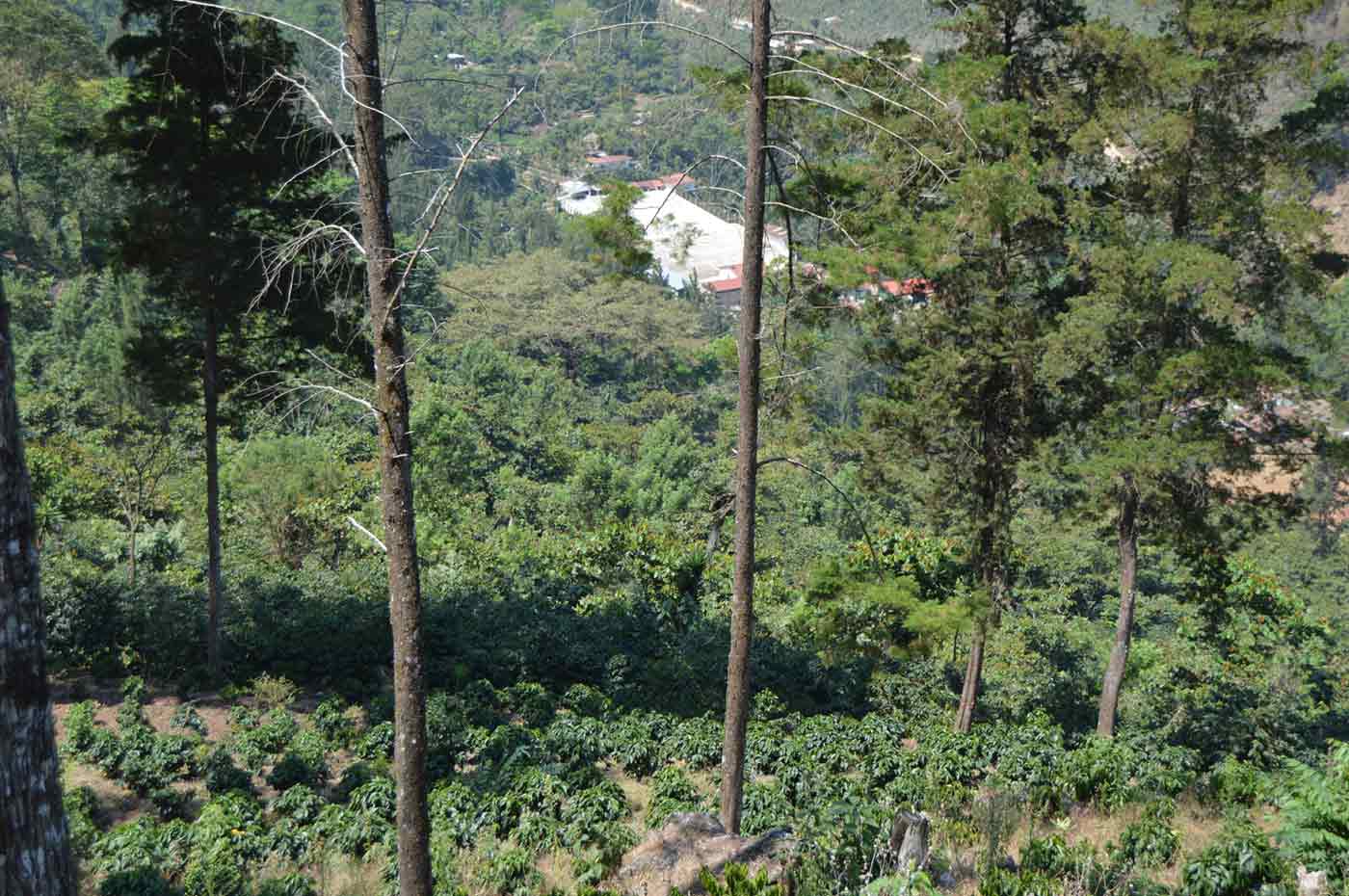 New plantations in the foreground, and again the wet mill and drying areas in the background.
Bourbon
This coffee is a combination of both the Caturra varietal and bourbon varietal of coffee, together they're two of the most commonly seen varietals of arabica coffee.
Thought to originate on the Island of Bourbon (now Réunion Island) off Madagascar, bourbon grew out of mutations of Ethiopian and Yemeni arabica plants.
These plants were then further cultivated in Brazil, before they were transported back to East Africa. Bourbon is now most often associated with coffee crops in Rwanda and Burundi.
The video below tells the entertaining journey of how bourbon came to be, from James Hoffman's talk at the 2014 UK Barista Championships.
If you haven't already picked up a copy of his book The World Atlas of Coffee, trust us when we say it's worth your time. James is managing director of the UK roaster Square Mile, a former world barista champion and also blogs and tweets his thoughts on coffee.